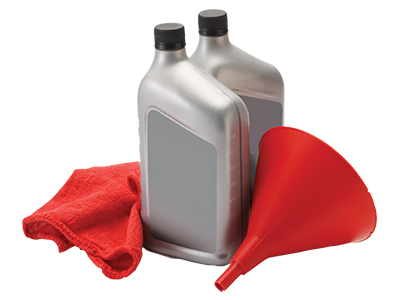 OIL CHANGE SERVICE
Need an oil change? Call today to make an appointment, and don't forget to ask about our service specials!
Benefits of an Oil Change
You are probably familiar with the term "oil change," but do you know what it is? An oil change is one of many routine services available for your car, and it's also one of the most important.
Oil is a critical part of your car's engine system. Its primary role is to keep the engine lubricated, which prevents the buildup of toxins from the environment. As oil ages and breaks down over time, it loses its ability to remove dust and other particles of debris from the engine. This eventually clogs the engine and impairs its performance. Additionally, oil keeps the engine's parts cool. It also improves your car's gas mileage and increases its longevity. If the engine becomes damaged from debris that oil can't remove, you can end up paying a hefty price. Considering it can cost up to $4,000 to repair an engine damaged from using old oil, versus spending about $120 annually for regular oil changes, it's apparent that prevention is the best medicine.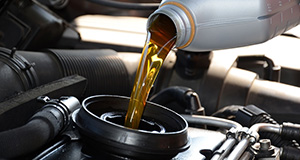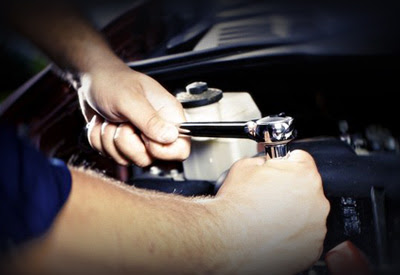 Customer Reviews


Hatfield Volkswagen
1495 Auto Mall Dr, Columbus, OH 43228
Serving
Columbus

,

Grove City

&

Dublin

Scheduling regular maintenance for your car, such as an oil change, is the first step towards having a happy and healthy vehicle. But having an experienced, knowledgeable, and dependable technician perform the work is just as important. Fortunately, we are proud to have a team of qualified professionals who treat your car like their own. In addition to giving each vehicle personalized attention, our service staff has plenty of experience performing oil changes. They regularly service all vehicle makes and models, so you can rest assured that there is never a car too old, too exotic, or too fussy for them to handle. With an oil change, like any other routine service, there is an ideal window of time for the service to be performed. Some cars have a computer system that indicates when they're due for service (which is the "time for service" message that appears on the dashboard). Otherwise, a general guideline is to get the oil changed every three months or every 3,000 miles. Your service technician can also advise you on the proper type of oil to get based on your specific vehicle, such as conventional, high-mileage, a synthetic blend, or full synthetic. Full synthetic oil is recommended for most vehicles, as it cleans the engine more thoroughly, enhances performance, and offers the best protection against engine damage. Along with the oil change, you can ask about scheduling other routine services your car might need too, such as a tire change, alignment, and checking the tire pressure. This is especially important before and after long road trips.
Hatfield Volkswagen Service
Along with our staff's experience and courtesy, we also take pride in the fact that, unlike other service shops, we only use the highest quality parts available. The parts we use are called original equipment manufacturer (OEM) parts. The other option for your car is "aftermarket" parts. While aftermarket parts can be less expensive than OEM parts, there is no guarantee of their condition and quality. Furthermore, not all aftermarket parts come with a warranty. Therefore, to ensure quality, consistency, and customer satisfaction, we use only the best possible parts. Call us today to make an appointment and see what we can do for you!