TIRE SERVICE
When you want to get a great deal on quality tire services in the Columbus area, check out some of the great offers and specials available through Hatfield Volkswagen.
Benefits of Tire Service
When you think about all of the parts on your car that are most critical to its overall operation and performance, the tires may be easy to overlook. However, keeping the tires on your Volkswagen well-maintained is one of the easiest and best steps that you can take to enjoy a safer, more comfortable and more enjoyable ride. Regardless of how little or how much you travel through the Columbus area in your Volkswagen, your tires will feel the brunt force of your actions. Each mile that you travel, wear becomes more pronounced on tire tread and other important tire features. Air pressure can be affected as well regardless of whether you drive your vehicle or not. When tread and air pressure are problematic, the vehicle may have reduced fuel economy, the safety concern associated with longer stop times, decreased handling capabilities and more. There may also be additional wear on other related mechanical components, which can increase the cost of ownership in the future. Now that you know more about the benefits associated with regularly servicing your tires, you may be ready to bring your Volkswagen straight to our Columbus area service center.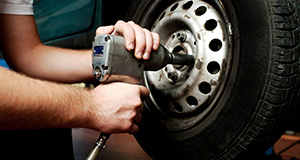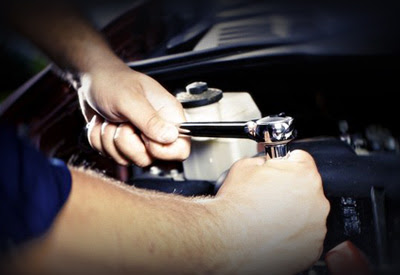 Customer Reviews


Hatfield Volkswagen
1495 Auto Mall Dr, Columbus, OH 43228
Serving
Columbus

,

Grove City

&

Dublin

Hatfield Volkswagen serving Columbus is the reliable and reputable service center to turn to for any type of automotive service need. This includes basic maintenance jobs, such as rotating the tires, and it also includes complicated maintenance tasks, repair work and more. Because our certified auto technicians are so well-trained and have such profound experience, there is no Volkswagen service that is beyond our reach. You can even expect quality work from us when you bring other makes and models to our service center. In addition to being able to address any type of automotive maintenance or repair service that you need completed, we also strive to make it as hassle-free as possible for you to get the work done to your Volkswagen or other make and model that is needed. Between our after-hours drop-off option, our extended service hours and our easy appointment scheduling, you can rest assured that we will make each service a pleasant and productive one.
Tire Service
As important as it is to find a service center in the Columbus area that offers exceptional service from a team of certified technicians, it is also essential to find a service center that is committed to excellence in other ways. For example, our service center at Hatfield Volkswagen takes the extra step of using OEM parts with the services that we complete. OEM parts are generally more reliable and higher in quality that the aftermarket parts that many other service centers in town use. Original equipment manufacturer parts are used for tires, struts, shocks and all other replacement parts that are needed. While we strive to provide all of our customers with prompt, efficient service, it is best to schedule your appointment ahead of time. You can simply call our office directly or request an appointment online. By doing so, you can rest assured that we will provide you with immediate assistance as soon as you arrive.