THE CONVIENT WAY TO SELL YOUR CAR
Hatfield Volkswagen makes it easy for you to sell your current vehicle, whether or not you decide to trade it in for a new car. We employ an assortment of financial tools to help us analyze the market value of your vehicle via our Active Trade Appraisal process. You are involved in the process, as we inspect the vehicle with you as we review everything that impacts its value. Then we'll make you a price that accurately reflects the value of your trade-in. And you can relax -- you're under positively no obligation to buy another vehicle from Hatfield Volkswagen when you sell us your old one.
HOW IT WORKS
Selling us your vehicle is as easy as Ready-Set-Go:
Inspection: We pick your brain about your vehicle, because you know it the best. Together, we'll survey the vehicle and see how any damage impacts its sale price.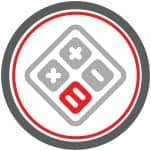 Pricing: We then use Sonic's innovative technology to compare your vehicle's value to similar vehicles in the immediate area. This active evaluation and review of recent local sales translates into an appraisal that correctly reflects your car's market value.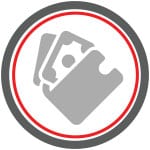 Decision: It's up to you: Do you want to trade in your vehicle? Bear in mind that the price we offer doesn't require you to purchase a car from us - you can simply take the check and go. On the other hand, if you'd like a great trade-in for a new car, we'll be more than happy to help you find the perfect Volkswagen model to meet your needs.
So why put it off? If you're considering selling or trading in your old car, drop by Hatfield Volkswagen for an Active Trade Appraisal. You benefit from fair dealing and attentive customer service when you visit us, so stop in today and get a great deal.